It's official – Kaseya now owns Datto! The $6.2 billion deal means that Datto is no longer a public company and is now part of Kaseya's portfolio. But, what does this really mean for the channel? Kaseya CEO Fred Voccola tells us in his own words.
Acquisitions are our strength 
When we first announced back in April our intent to buy Datto, there was a lot of anticipation in the industry. Like any change, it took people a few days to wrap their heads around it and digest it. In the weeks following, MSPs began to understand how this transaction would be incredibly valuable for them – lower prices, more integrations, more investment in technology. These are the things that add real value to the bottom line for MSPs. And at the end of the day, we are in the business of making Kaseya MSPs the most successful and profitable MSPs in the world.   
 
Our approach to M&A is simple; keep what makes the companies we buy great; don't break what works; and make sure the customer is always first. We have demonstrated this multiple times over the past seven years with a track record of acquisitions – IT Glue, ID Agent, RapidFire Tools, RocketCyber, TruMethods, Graphus, Unitrends and Spanning to name a few. Our company's mission has always been to serve the over-burdened multi-function MSP team with a complete, integrated and cost-effective set of solutions for IT and security management. We deliver this through our IT Complete platform. To achieve our mission, Kaseya's M&A strategy is to acquire companies that represent the best of the best in the channel, to complement that vision while providing our customers with proven solutions they can trust.    
Every company we buy, we retain their brand. In fact, the majority of Kaseya's leaders have come to us through acquisitions – over 70% of our leadership team found its way to Kaseya via acquisitions, and that will not change with Datto. We expect 30-40% of our leadership team worldwide to be made up of Kaseyans who came to us from Datto.
At the end of the day, we bought Datto because they are awesome. Datto has built world-class products, a highly regarded brand, innovative culture and truly amazing people. Why would we mess up any of that? No, it's why we wanted them! We will build on what they created so that MSPs get the maximum value from Datto solutions at an affordable price. Will we make changes? Of course we will – like in any acquisition. However, the changes we make will be focused around integrating products, lowering prices, and making Datto more commercially viable for MSPs to do business with.   
A promise to boost innovation and lower prices 
Here's my promise: Investment in innovation and integrations will go up and prices will come down. Customers can expect significant workflow integrations and product investment to augment our IT Complete platform. The end goal – to help increase MSP efficiency and profitability. We have at least 17 workflow integrations between Datto products and the Kaseya platform planned within the first month, and 100% of commercial integrations anticipated to be completed within 120 days. Substantial investments will be focused on upgrades and innovations to all Datto product offerings. 
As a result of the acquisition, customers can also look forward to reduced costs. The list pricing on all Datto technology will be reduced by, on average, 10% or more on new purchases. Some products' prices will come down more than that, while others might remain the same. With this pricing adjustment, Kaseya continues to provide the only purpose-built platform for the MSP that is priced right. Datto enhances our ability to ensure a seamless experience that addresses the needs of MSPs at a price that is 1/3 less than competitors.
Also, I want to reiterate – there are no plans to merge or phase out any Datto or Kaseya products or services for the foreseeable future. We will continue to provide support for all Datto products.
Customers are our #1 priority
Kaseya delivers value through growth. This means we invest, rather than cut costs. Datto customers will continue to receive the same quality of solutions and service. Both companies are known for their customer-centric cultures. It's another reason Datto was so attractive to us! We will combine their world-class customer experience and support with our complementary products and strategies that drive innovation and global market development. It's an exciting time for the channel; this acquisition facilitates more efficiencies, innovation and affordable choices.
I know people were worried and surprised, but a lot of that changed when they learned that through this acquisition, the MSP community will make more money and have better, more secure solutions. I will make sure we live up to that commitment – hold me accountable!
How we address MSPs' challenges
Kaseya is committed to solving MSPs' most-pressing challenges. Those challenges are vendor fatigue, lost technician efficiency, limited software utilization and inadequate budgets. The average MSP uses 17 different pieces of technology stack, or "kit" in their workflow, which means 17 different vendors to manage. Through commercial integrations, our IT Complete platform gives MSPs the option of one support structure, one bill and one vendor so they can say "buh-bye" to multiple suppliers. MSPs also struggle with productivity and lose a lot of time going back and forth between modules instead of getting work done.
We hear you and we address lost technician efficiency through our integration hub, which allows us to integrate technically and commercially any software that we buy within 120 days. We're also excited to announce the Cooper Intelligence Engine, which was revealed at Connect IT in Las Vegas. "Cooper," named after my dog, guides technicians' use of the platform in real time so they can use the product in the best way possible. They can discover features, integrations and training opportunities tailored directly to their personal use patterns and receive suggestions on how to maximize how they utilize the platform.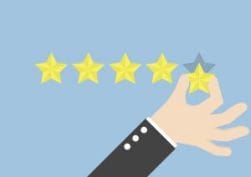 The bottom line
Datto is a great asset for Kaseya. We bought it because we loved it. We were willing to pay top dollar and that demonstrates our commitment. We didn't do that to destroy it, we did it because it would make us better – it makes us the best. We care about MSPs' bottom line and are dedicated to their success. This acquisition augments our IT Complete platform, eliminating vendor fatigue, maximizing technical efficiency and increasing profits for our MSPs. We are better together, and that means our customers will also do better.
For more answers on what this merger means, watch Robin Robins' exclusive interview with Fred Voccola here: https://mspsuccessmagazine.com/2022/07/interview-robin-robins-kaseya-ceo-fred-voccola/